General Contractors in Frisco
Do you own an older home and have been thinking about updating it for a modern aesthetic? Or maybe you would rather restore the structure to its former glory and keep your home in a retro look. Whatever your needs, Pineapple Contractors can help. We have a wealth of knowledge and experience working on homes and commercial properties and can make your vision come to fruition. From kitchen remodels to room additions, you can count on us to provide the same level of skill and care to every project.
What Our Customers Say
"The team at Pineapple Roofing was perfect from start to finish."

- Joyce N.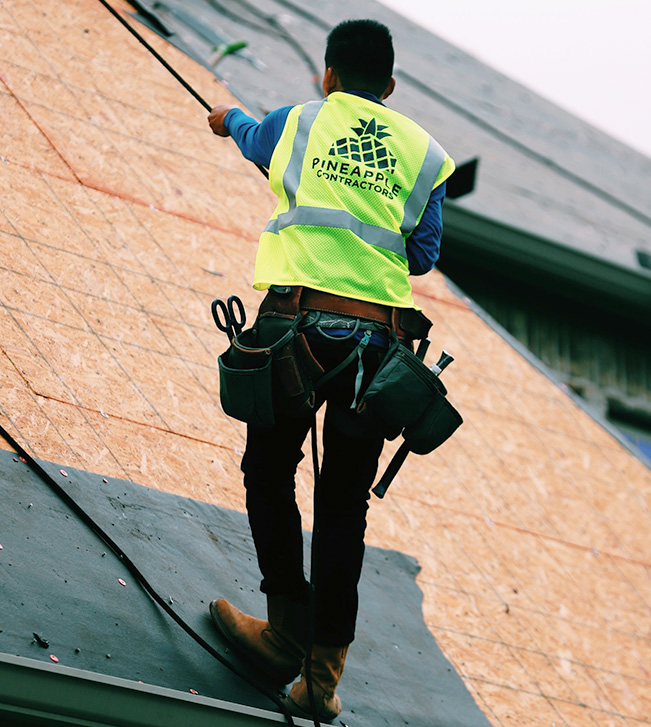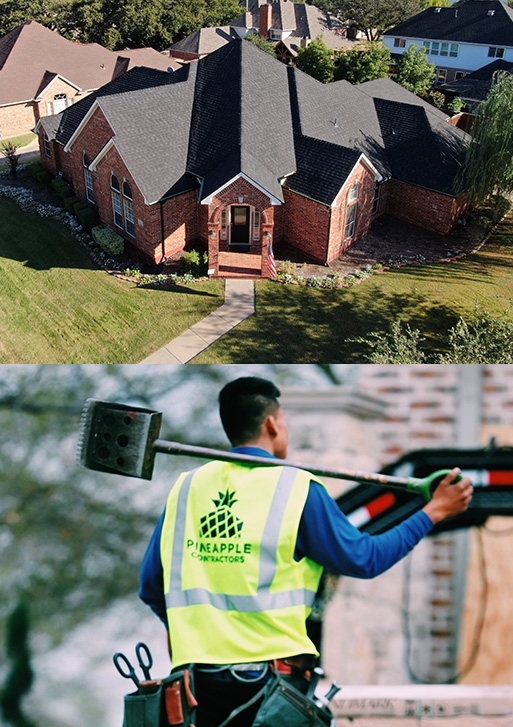 Frisco Contracting Services
When it comes to the types of contracting services we provide, you think it and we can deliver. Do you want to create a beautiful wooden winding staircase in your home? We can do that. Would you prefer a skylight in your kitchen to let in natural light while you cook? No problem. Our professionals will work closely with you to learn what you are looking for in your construction project and deliver more than what you are expecting.
Reach out today if you are looking for:
Renovations or remodels: From creating a more open floor plan in a home that has too many restricting walls to completely changing the look of a bathroom, we can do it all. Or if you would like to do something more subtle like adding wood floors to a space, we can help with that too.
Roofing: A roof plays a very important role at a home or business property. If you notice puddles of water on the floor after a rainstorm or cracks on the ceiling, it could mean you need a partial or complete roof replacement. We also provide repair, maintenance, and inspection services.
New construction: Our experts do more than add to existing structures on properties, we also build homes on vacant lots.
General construction: By using our construction professionals for your job you get the ability to receive a variety of construction services from one source. This means that not only do you not have to worry about shopping around for additional companies to perform additional tasks, but you can also be sure the quality of work stays consistent.
Call our Frisco contractors at (972) 928-0788 or reach out online to request a free estimate.