General Contractors in McKinney
Pineapple Contractors is comprised of a team of skilled contracting experts who bring a wealth of experience to every job. From smaller projects such as gutter replacement to larger construction services such as a home remodel, you can count on us to provide the same level of care service.
Our McKinney contractors take the time to listen to our customers' goals and vision and work closely with them to come up with a construction plan that fits these specifications and any budgetary requirements.
For more information, call us at (972) 928-0788 or complete our online form.
What Our Customers Say
"The team at Pineapple Roofing was perfect from start to finish."

- Joyce N.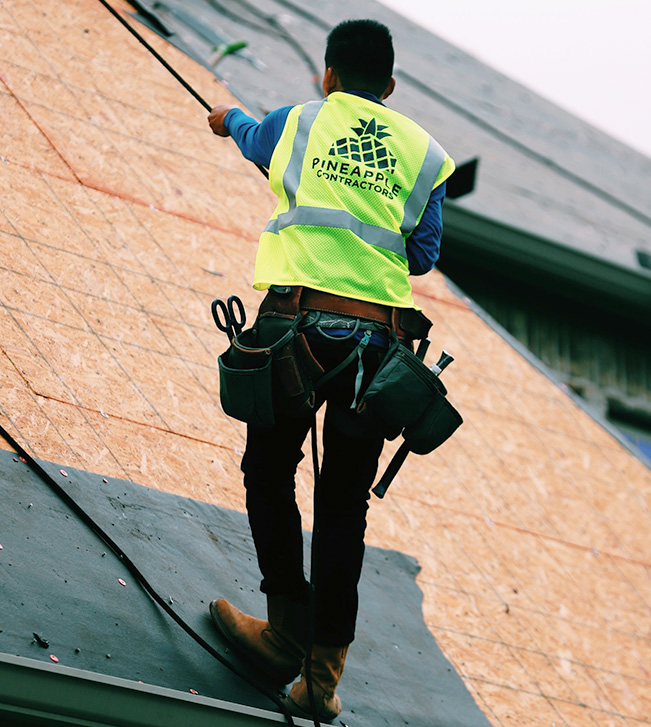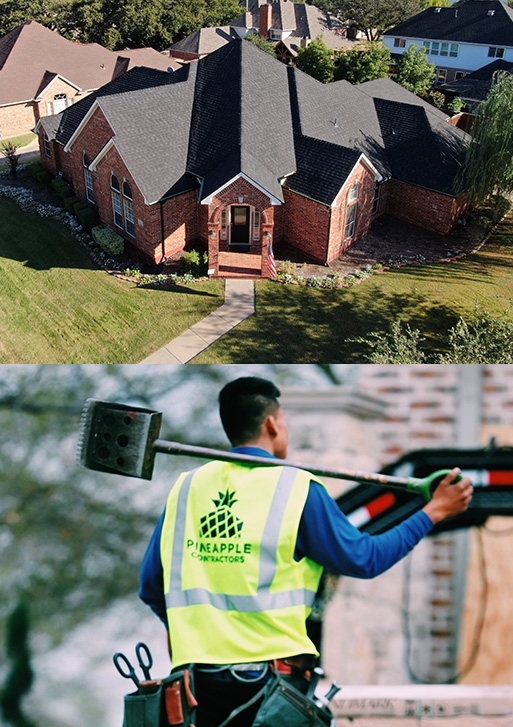 McKinney General Construction Services
The sky's the limit when it comes to the services we provide, if you can think it we will most likely be able to do it.
Some of our most common services are:
General construction: By providing general construction services, we are not narrowing down our service area to one specific thing like bathroom construction. We handle every room of the house which takes the stress of trying to find multiple contractors for multiple projects off our customers. It also ensures the entire house gets consistent attention and care.
Roofing: From simple repairs to entire roof installation, we do it all. If you aren't sure whether your house would benefit more from reroofing or repairing, we can come to your property and inspect the entire roof. Then we will give you our expert opinion and you can make your decision accordingly.
Remodeling and renovations: We will remodel and renovate as much or as little of a property as our clients desire. If you are unsure whether your property would benefit more from a remodel or renovation, we can inspect the space first and give you our opinion.
Restorations: Do you own a home or historical property that has seen better days. We have the ability to safely and carefully restore certain areas of the building or the entire structure to bring it back to its former glory.
Call Us to Schedule Your Service Today
Before we begin any project, we provide our customers with an itemized estimate of what we believe will be the complete cost. Along the way, if anything changes, we inform our customers so they can determine how they would like to proceed forward.
Call us today at (972) 928-0788 to book an appointment or reach out online.