General Contractors in Plano
From small property renovations to large new construction projects, Pineapple Contractors has the skill and experience to do it all. Our customers come to us for contracting services because we take the time to listen to their unique vision for the space and deliver exactly what they are asking. We consult with our customers from the initial consultation to the final inspection to ensure we are staying in line with their specifications.
Get started on your contracting service by calling us at (972) 928-0788 or reaching out online.
What Our Customers Say
"The team at Pineapple Roofing was perfect from start to finish."

- Joyce N.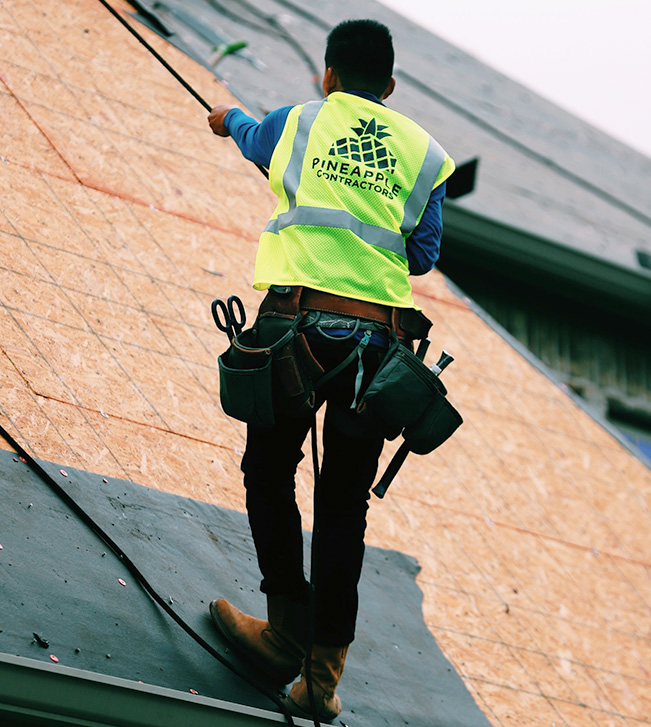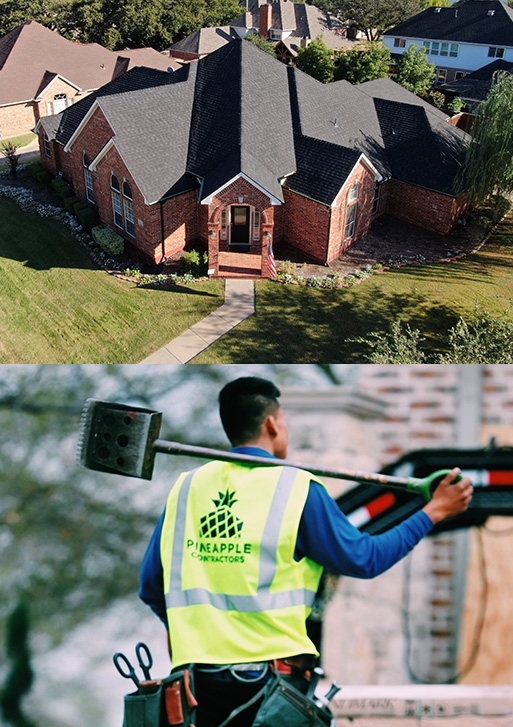 Since we can provide most services that are required for general contracting work, you do not have to search around for multiple companies to complete the job. By working with us for more than just roofing or flooring, you can be sure that the job we complete remains consistently high-quality.
We can help with the following:
Roofing: From repairing leaks in the roof to complete reroofing projects, we complete this service with high quality materials. We use a variety of materials to match the aesthetic of every home we work on shingles, metal, slate, tile, steel, flat roofs, and more.
New Construction: Let our Plano team help you bring your dream home to life. We work with our customers from initial conception to final walkthrough to make sure we complete the job to their exact specifications.
Remodeling and renovations: Have you recently purchased an older home that you would like to update to modern aesthetic and appliances? We can achieve this without compromising the original structure of the property. Or if you would like to completely remodel the structure from the inside out, we can do this too.
Restoration: If you have a historic property you are looking to bring back to life, we have the skill to do so. Our team will help you determine the extent of the restoration and carefully complete this project with as little changes to the original materials that is feasibly possible.
General construction: From fencing in a property to repairing the walls within a home, we have a wealth of knowledge to use on your general construction project. Our experts can perform just about any construction service.
This is only a small sample of the project we can complete. If you have a construction project you need to complete, call us and we will let you know if this is possible.
Book Your Construction Service Today
Pineapple Contractors has a wealth of construction project and can handle most jobs regardless of size. Customers turn to us because we apply the same level of quality and care to every service we complete.
Call us at (972) 928-0788 or fill out our online form today.